Realtor Information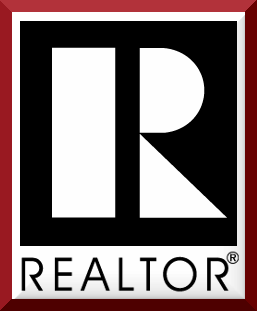 Our Realtor Information page is designed to help title companies, closing agents and realtors obtain the documents, certificates, and forms needed to facilitate the sale of property governed by the Charter Point Community Association, Inc. We will do our best to process your Estoppel request as quickly and accurately as possible.
Florida Statutes require a buyer be provided with a set of the Association's documents. If unavailable from the seller, our governing documents may be downloaded from this website (see Governing Documents tab).
---
Estoppels
Estoppel Contact Information:
Phone: 904-745-1833
E-Mail: CR@charterpoint.org
CLICK HERE to request an Estoppel online.
All fees must be paid to Charter Point Community Association, Inc. prior to processing. Fees for estoppel requests:
$65.00 - Regular
$85.00 - Need within 72 hours of closing
$100.00 - RUSH within 24 hours of closing
All estoppels will be processed and completed within the time frame of your request and payment.
---
Covenants & Restrictions
Review our deeded Covenants and Restrictions before listing your property: Our C&R prohibits activities often permissible in other neighborhoods, such as running a business (i.e., one that produces customer traffic, outside visitors, charges admission, etc.); parking boats/watercraft, RV's/ campers/trailers in driveways or backyards; parking commercial vehicles anywhere other than in the garage, for example. Our governing documents may be downloaded from here: Governing Documents.
Mandatory dues ($275.00) are due and payable annually on January 1: Association dues maintain and beautify our common areas; provide patrolled security and property management; web site, monthly newsletter and residential directory, among other amenities.
---
Signs
Real Estate signs (For Sale or For Rent/Lease) must comport with Charter Point covenants and restrictions. Hand-lettered signs or signs manufactured by Realtors or companies are not permitted. Specifically approved signage is carried by Giglio Signs 1961 Hendricks Avenue, Jacksonville, FL 32207 (904) 396-9046 sales@gigliosigns.net. Request the Charter Point sign.
---
Open Houses
Real Estate agent sponsored "Open Houses" are to be held between 10:00 am and 5:00 pm on Saturday and/or Sunday. One "Open House" sign (Realtor manufactured) may be posted on the Lot, but only when a qualified Real Estate person(s) or owner is on the premises to conduct an Open House. The "Open House" sign shall be set in the ground so that it stands upright at all times and set perpendicular to the street. All "Open House" signs are to be removed by 5:00 p.m. of the day of the Open House or immediately after the conclusion.